The OAND is run by a small and talented group of dedicated staff and volunteer board members, listed below. They are friendly, efficient and happy to answer your questions.
Anna-Liza Badaloo

Manager, Clinical Development

ext. 222, abadaloo@oand.org

Stephanie Lazzarini

Director, Corporate Development and Events

ext. 227, slazzarini@oand.org

Mildred Gordillo-Mullings

Accounting Coordinator

ext. 225, mgordillo@oand.org

Kathy Hurst

Member Relations Associate

ext. 224, memberadmin@oand.org

Bridget Flattery

Project & Events Coordinator

ext. 229, bflattery@oand.org

John Wellner

CEO

ext. 223, jwellner@oand.org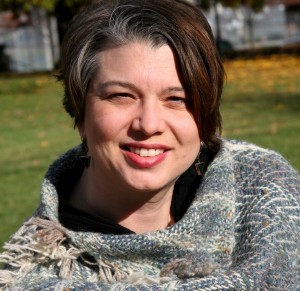 Lisa Doran, ND
Director
Lisa is a graduate of the University of Waterloo (BSc 1991) and the Canadian College of Naturopathic Medicine (N.D., 1997). She has practiced as an ND and RAc in Ajax for 21 years with a special focus on fertility, pregnancy and birth. Lisa taught obstetrics and maternal newborn care at CCNM for eleven years and has been a clinical supervisor at RSNC. She is the founder of the Association of Perinatal Naturopathic Doctors. She founded the TELUS Wellness Center in Toronto and expanded it to sites across Canada including Vancouver and Calgary. She was a founding parent of Joy School Holistic Preschool in Greenwood Ontario, sat on the board of directors for Purple Hill Humanitarians, for Journey Post-Partum Support Services (York Region) and on the board of directors for Choices Childbirth Education and Support Services (Durham Region). She is an active member in the Durham Region Breastfeeding Coalition. Lisa is the author of two books published by Fox Women's Books – Bearing Witness (2010) and Joyful Birth (2012). Lisa balances her passion for women's health and wellness with her enthusiasm for family life, the outdoors and the arts.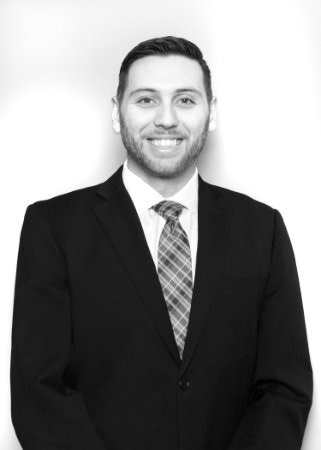 Robert Katolinsky, CPA, CA
Treasurer (Public Member)
Robert Katolinsky is currently the Financial Reporting Technical Specialist at Hamilton Health Sciences Corporation. In addition to his role at HHSC, Rob recently co-founded his own accounting and tax company, CK Consulting & Accounting Professional Corporation, where his focus is on providing professional services to healthcare practitioners. Rob has 10 years of accounting and finance experience, including over 3 years as a Manager at a large international accounting firm. Prior to obtaining his Chartered Accountant (CPA, CA) designation in 2011, Rob graduated with Honours from Brock University with a Bachelor of Accounting degree in 2009. Rob is also an active member of his community, volunteering with Field and Stream Rescue Team, a Halton based environmental group, as well as serving as a Committee Member with the Community Foundation of Mississauga from 2014 to 2017. In his free time, Rob enjoys staying active outdoors with his wife and 2 dogs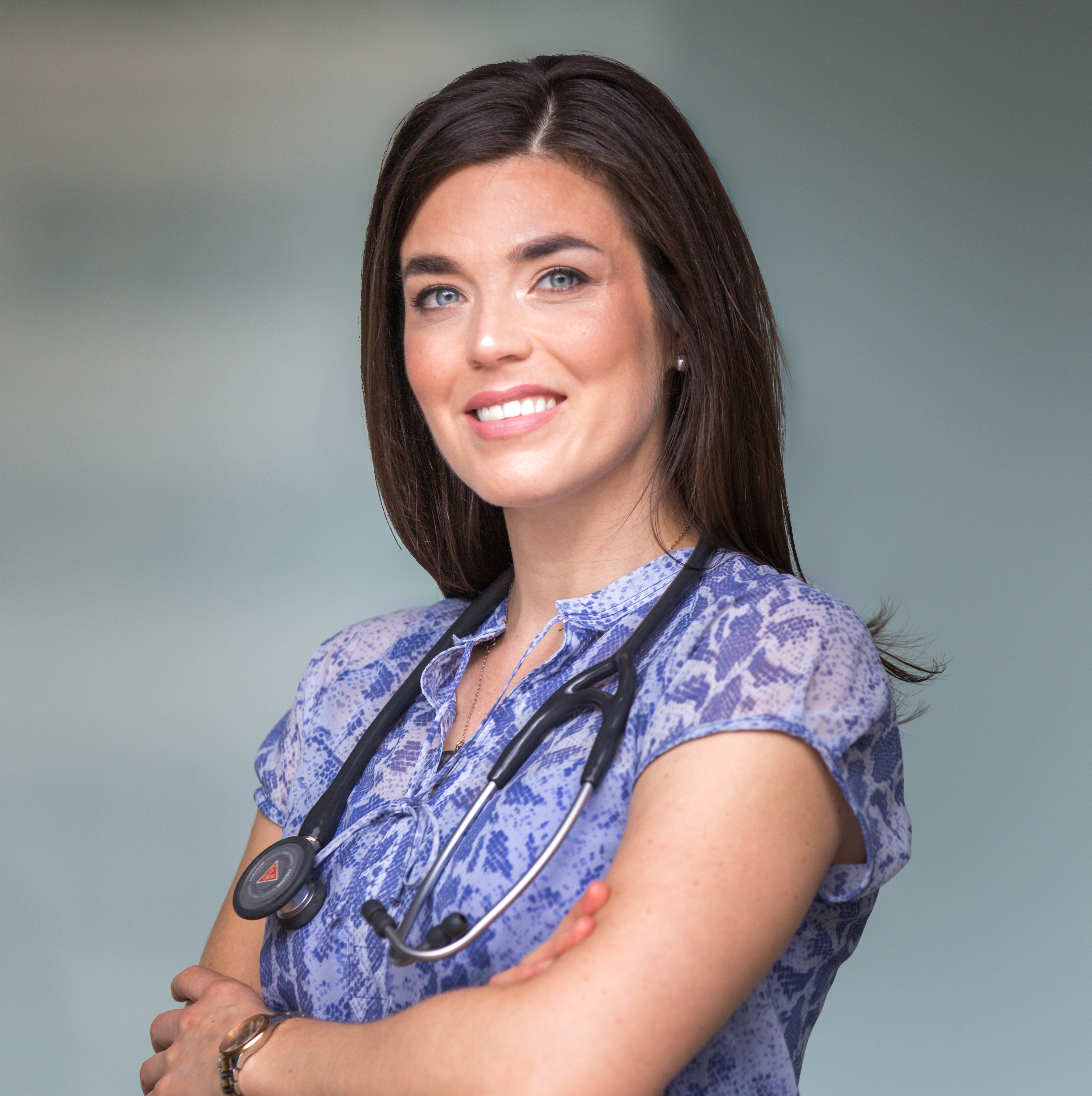 Dominique Vanier, ND
Director
Dominique graduated from Queen's University in Kingston, Ontario with a Bachelor of Science (Honours) in Environmental Chemistry. She then pursued a career in government and worked for several years at the Ministries of Research and Innovation and Economic Development and Trade/Growth in multiple capacities, including Senior Policy Advisor. During this time, she also completed her Master of Environmental Science (MEnvSc) part-time at the University of Toronto. Dominique's personal health history and passion for preventative medicine led her to complete her Doctor degree at the Canadian College of Naturopathic Medicine. She has also obtained an extra certification as a certified international sports nutritionist from the International Society of Sports Nutrition (ISSN). She is currently practicing at the Centre for Sport and Recreation Medicine with a clinical focus on pain management, musculoskeletal conditions, and digestive disorders. Dominique is an active member of the OAND community and brings a perspective and understanding of policy and government to naturopathic medicine in Ontario.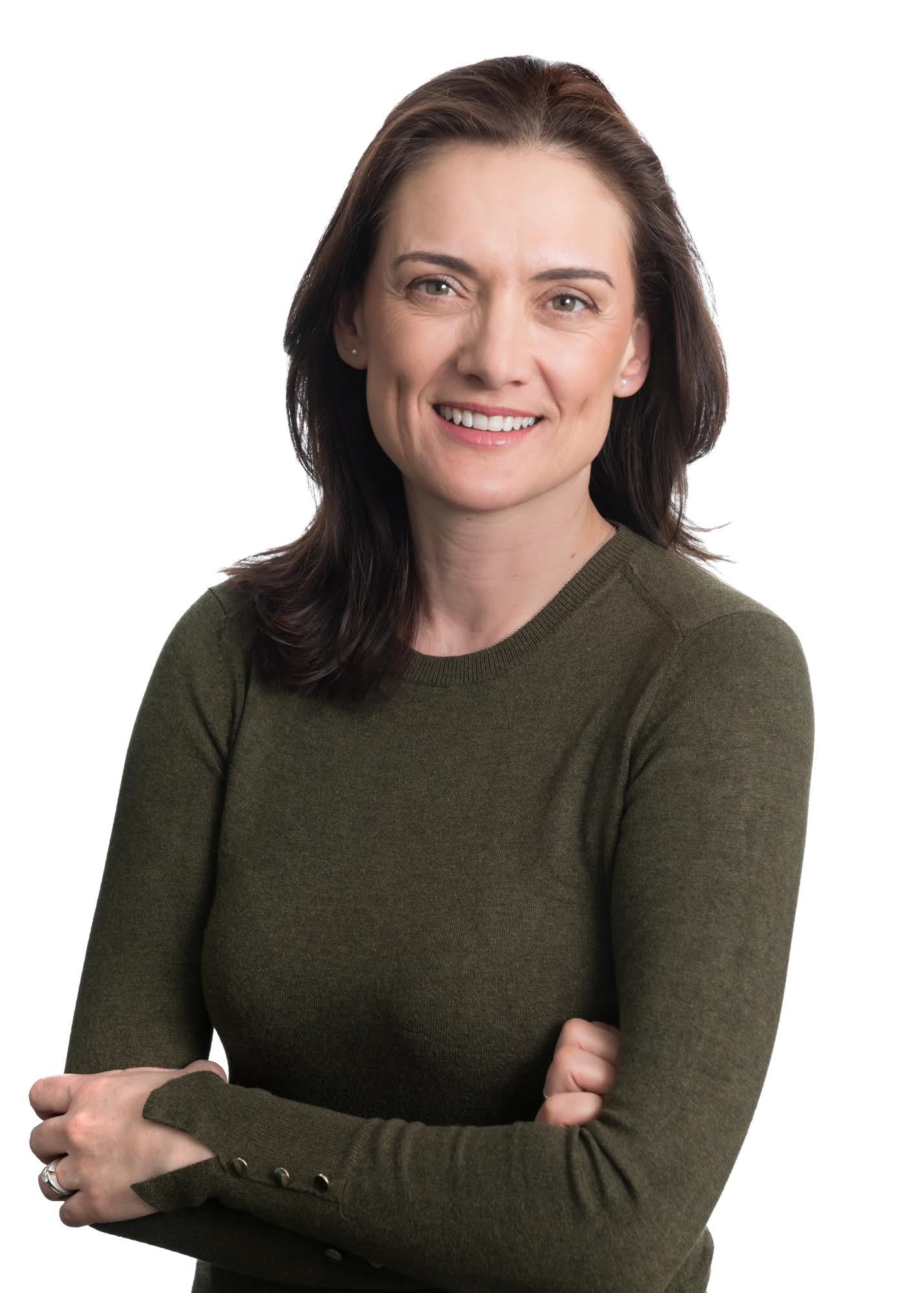 Vivienne Guy, ND
Chair
Vivienne graduated from the University of Waterloo with an Honours Science Pre-Health Professional Degree. She pursued a career in medical research in the Department of Pathology and Laboratory Medicine at the University of British Columbia. While researching the damage to excised heart tissue from diabetes, she realized her passion in medicine was to prevent disease, not study the aftermath, so she returned to Toronto where she graduated from the Canadian College of Naturopathic Medicine (CCNM).  A decade later, in Ottawa with her growing family, she has successfully run a solo practice and now a multidisciplinary clinic, Sunrise Wellness Centre.  Her skills as a naturopathic doctor shine with diagnostics. She is well loved for her ability to explain health, disease and physiology to her clients. They leave her clinic feeling educated, empowered and motivated to create healthy change in their lives.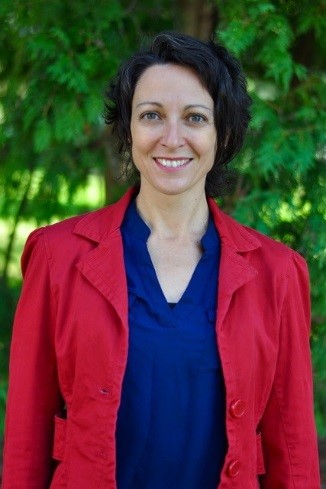 Angela Hanlon, ND
Vice-Chair
Dr. Angela Hanlon ND is a graduate of the Canadian College of Naturopathic Medicine and a full time licensed ND since 2008.  From 2008-2016 she owned and operated the Hanlon Naturopathic Clinic in Blyth, Ontario. She joined the team at Brantford's Holistic Healing Arts Centre in late 2016.  From 2010-2015 Angela sat on the Board of Directors of the North Huron Family Health Team, holding the Chair position for most of that time.  Past experience includes volunteer work with CCNM's Naturopathic Students' Association as the CAND Representative.  Dr. Angela's professional goals are to inspire and guide patients to manage their own health, and to help strengthen and evolve naturopathic medicine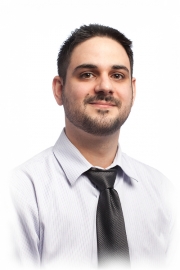 Michael Frosina, ND
Director
Michael graduated from the University of Western Ontario in 2004 with a degree in honours Biology then graduated from the Canadian College of Naturopathic Medicine in 2008.  Since then he has been practicing in Stoney Creek, Ontario where he focuses on Pain Management and Integrative Cancer Care.
Michael is also a faculty member at the Institute for Holistic Nutrition where he teaches Pathology and Research Principles.  He is a member of the Oncology Association of Naturopathic Physicians (OncANP).  He has been an active member of the naturopathic community working with the OAND since 2010 on a volunteer basis as a long-standing  member of the Transition Advisory Group working closely with the Government of Ontario regarding issues surrounding the Naturopathy Act and integrating the profession into the Registered Health Professionals Act (RHPA).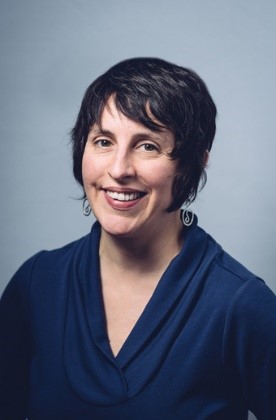 Dr. Jessica Carfagnini, ND
Director
Dr Carfagnini studied psychology at the University of Ottawa and then established herself in her first career as a counsellor and advocate for women who had survived violence. After 7 very rewarding years working with the Sexual Assault Support Centre of Ottawa she decided it was time to gain more tools to help people on their healing journeys. Dr. Carfagnini was drawn to Naturopathic Medicine because of the focus on the patient's empowerment and the use of natural and traditional medicines.
In her practice she focuses on women's health issues such as fertility, pre-natal health, hormone balancing and menopause. Since giving birth to her daughter in 2013 Dr. Carfagnini has developed a passion for pediatrics as well. She also have an interest in helping people with cancer increase their quality of life and improve their health. Thanks to her background in working as a counsellor, she is able to bring counselling skills to the care of her patients at the Thunder Bay Naturopathic Clinic and has been able to help people suffering from anxiety, depression and PTSD.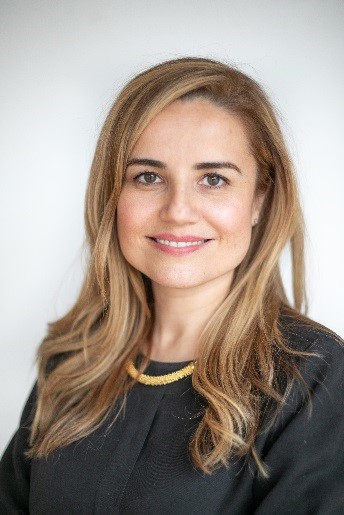 Dominika Zarzeczny, ND
Secretary
Dominika a licensed naturopathic doctor practicing in Toronto. With over 7 years of clinical experience, she remains dedicated to closing the gap between the most current medical diagnostics, research and natural medicine, merging the best of both models to deliver optimal medical care. She is committed to a high standard of care using evidence-based medicine and works collaboratively with MDs, specialists, and various medical practitioners. Her clinical practice focuses on mental health like depression, anxiety and PTSD; as well as menopause and pain management.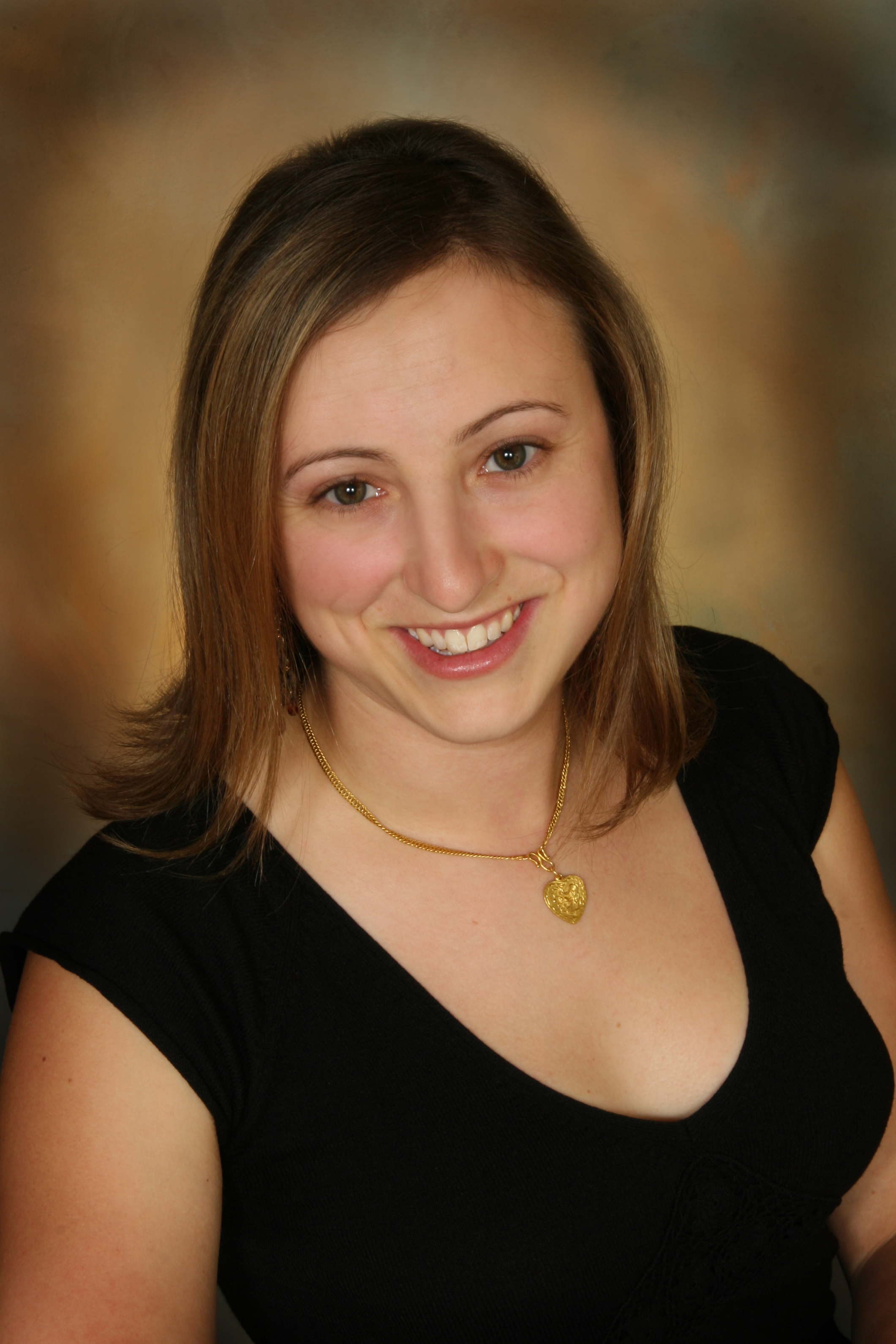 Lara Armstrong, ND
Director
Lara Armstrong is a licenced naturopathic doctor who has been in private practice for 14 years.  She obtained her BSc from the University of Guelph and in 2004 graduated from CCNM in Toronto.  She has obtained additional training as a doula and completed the prescribing examination for naturopathic doctors in 2015. Lara maintains a general family practice at the Foot-Knee-Back Total Health Clinic in Ancaster, Ontario.   In 2007, Lara started the Menopause/Andropause clinic with Dr. Marianna Switchuk, MD at Monarch Laser and Wellness Centre in Hamilton. This is a clinic that is focused on woman's health and offers a naturopathic approach to treating menopause and hormone imbalance.  It also offers a refreshing approach to health where the conventional model meets alternative medicine, allowing for an integrative approach to health care.  In addition to private practice Lara was also a faculty member at the Canadian Therapeutic College from 2005-2010, where she taught microbiology, nutrition, pharmacology and research principles.   Lara's passion is to empower people to manage their own health through education.  Understanding what is going on in your body and why is the first step to facilitate the solution to achieving better health.  Lara is also driven to give back to her profession and see the profession grow successfully.  She is currently active in CCNM's preceptorship program and will often have naturopathic students shadowing her in her practice.  Additionally, she has been involved in a mentoring program with the Michael G. DeGroote School of Medicine at McMaster University, and offers medical students the opportunity to observe her appointments.  This is an opportunity to increase awareness of Naturopathic Medicine in the medical community.  Lara is pleased to have the opportunity to use her interpersonal skills, clinical experience and engagement in the naturopathic community to support the OAND's efforts to advance, unite and mobilize the profession.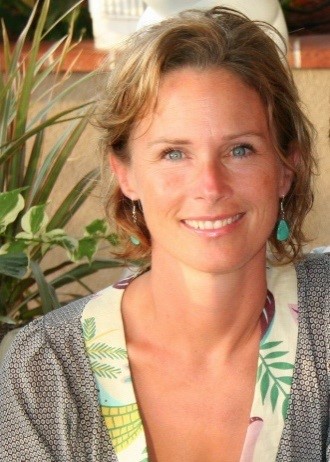 Dr. Caroline Bearss, MEd, ND, BBEC, DOmp
Director
Dr. Caroline Bearss, ND, is a graduate of the Canadian College of Naturopathic Medicine and has been a practicing ND since 2000. Dr Bearss, ND, has an eclectic naturopathic and osteopathic manual therapy practice in Muskoka, Ontario. She also practices in Markham, Ontario with Dr. John Gannage, MD, where she predominately sees clients with concerns around Autism Spectrum Disorder and other neurodevelopment disorders. She is dedicated to working directly with patients to provide health care, advocacy and education. She has certification in Auricular and Environmental Medicine and is also a certified Building Biologist and Environmental Consultant. Caroline's medical philosophy is to identify the blocks to your body's natural ability to auto-regulate.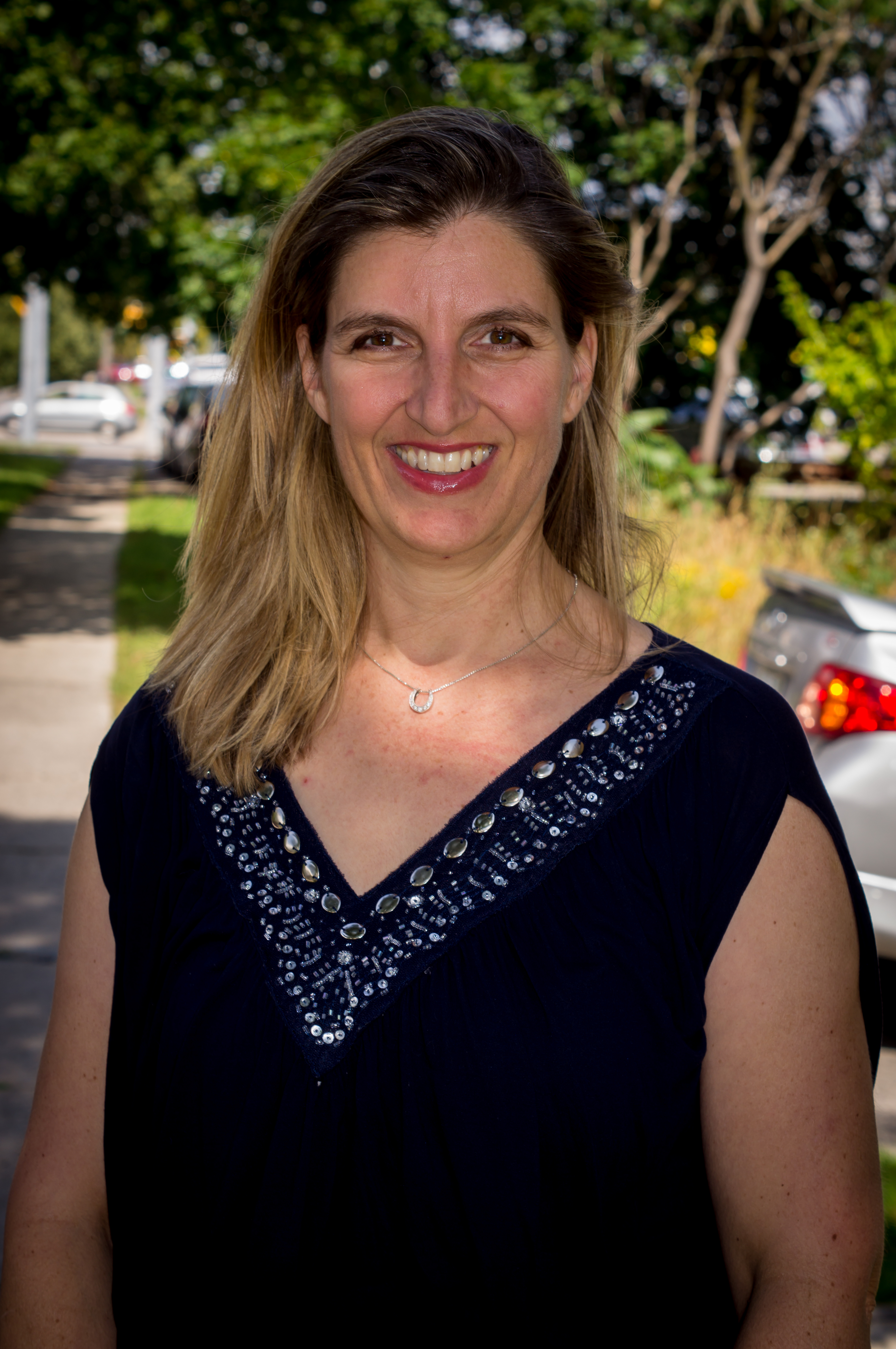 Frances Turk
Director
Frances Turk graduated with Honours in Nutrition and Nutraceutical science at Guelph University, with a minor in Dramatic Arts. She then went on to the Canadian College of Naturopathic Medicine to pursue her dream of being a Naturopathic Doctor. Frances has a strong interest in the community and is always involved in something to assist those in need. Frances was the founder of the Canadian College of Naturopathic Medicine's Clown Care Unit, a fun loving troop of clowns that provided comic relief when needed. The unit then morphed into a group called "Funny Bones" and then became an assist for patients with small children that came to the RSNC, to help preoccupy the kids with art and workshops while the patients could receive treatment that they so deserved. Frances was awarded the Community Spirit Award by her peers during her graduation at CCNM, an award she cherishes and holds dear to her heart. Frances' passion for her patients is to assist them in living healthier lifestyles through nutritional education, but also to empower them to find their healing potentials on their own journey to wellness. Presently, Frances is working towards getting her Guelph clinic ready for the Intravenous Therapy inspections as she has been performing IV therapy to her patients for over 9 years. This process has been very challenging but rewarding as well, as this therapy has been truly remarkable for many of her patients. Frances currently owns two naturopathic clinics in Ontario; one in Guelph and one in Rockwood. She also has a Disk Jockey company that she has run for over 25 years and is still active in working numerous events, as well as race announcing at sporting events all over Canada. Frances is involved in many sports activities such as volleyball, baseball, triathlon and is also a competitive curler. Frances has an endless supply of energy and enthusiasm for her profession and her extracurricular activities, which she loves equally.