The OAND is run by a small and talented group of dedicated staff and volunteer board members, listed below. They are friendly, efficient and happy to answer your questions.
Anna-Liza Badaloo

Manager, Clinical Development

ext. 222, abadaloo@oand.org

Stephanie Lazzarini

Senior Manager, Marketing and Member Relations

ext. 227, slazzarini@oand.org

Donna Isenor

Bookkeeper, administrative assistant to CEO

ext. 225, disenor@oand.org

Kathy Hurst

Member Relations Associate

ext. 224, memberadmin@oand.org

Jessa Kassner

Marketing Coordinator

ext. 229, jkassner@oand.org

John Wellner

CEO

ext. 223, jwellner@oand.org

Sam Eskenasi

Manager, Government and Regulatory Affairs

ext. 228 eskenasi@oand.org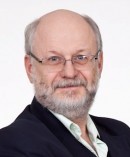 Alfred Hauk, ND
Chair
Born in Grifswald (Grisvalt), Germany, and raised in Alberta, Canada, Alfred was exposed to the power of naturopathic medicine in his childhood. After a career change in the '80's he completed his pre-med program at the University of Alberta. In 1990, Alfred graduated from the Canadian College of Naturopathic Medicine (CCNM) in Toronto, and later that year passed the Ontario provincial licensing exams.
Until his busy practice made it impractical, Alfred taught Nutrition and Nutritional Biochemistry at the Canadian College of Naturopathic Medicine. For many years he continued to work at the College teaching and supervising 4th year Clinicians.
Alfred Hauk has served as a member of the Board of Directors of the Canadian Naturopathic Association, the Ontario Association of Naturopathic Doctors and the Board of Governors of the Canadian College of Naturopathic Medicine.
He is a member of the Ontario Association of Naturopathic Doctors (OAND), the Canadian Association of Naturopathic Doctors (CAND), and is a professional member of the Institute of Naturopathic Education and Research (INER, the institute that operates CCNM and the Schad Naturopathic Clinic, the on-site teaching clinic at the college.)
His many years of family practice have been an educational and fulfilling journey that has allowed him to help others with the tools of Naturopathic Medicine. Alfred resides in Brantford with his wife Paulette and their 4 children; Ryan, Sean, Trevor and Tyler.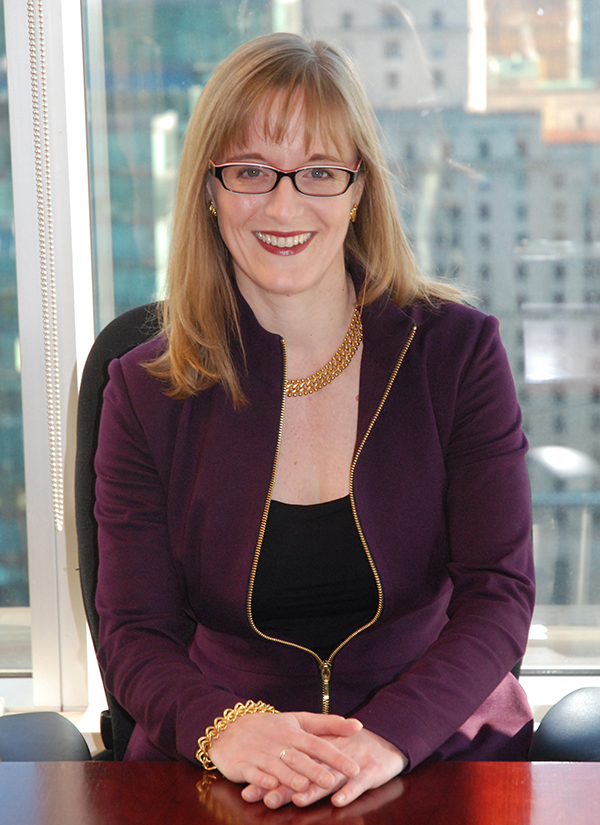 Pamela Steer, CPA, CA, CFA
Secretary, Treasurer
Pamela Steer is the Chief Financial Officer for the WSIB.  Pamela has over 15 years of senior management experience.  Her most recent role before joining the WSIB was as Chief Operating Officer of Wonga Canada
Prior to Wonga, she was CFO at Fusenet, and the VP Finance at Redknee Solutions Inc.
Pamela is also active in the not-for-profit space, where she is currently Secretary/Treasurer for CFA Society Toronto in addition to her role as Secretary/Treasuer at the Ontario Association of Naturopathic Doctors.
Pamela has a Master of Accounting degree.is accredited as a Chartered Accountant (CPA, CA) and a Chartered Financial Analyst.  She recently completed the Rotman International Centre for Pension Management's Board Effectiveness Program and the Rotman Institute of Corporate Directors NFP Governance Essentials Program.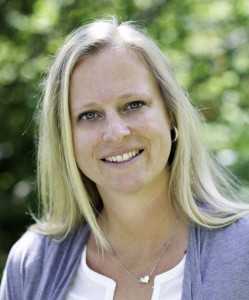 Alison Danby, ND
Vice Chair
Alison is grounded in the belief that the key to effective health is to improve and restore the balance between the body's structural, psychological and biochemical systems while allowing its innate healing ability to excel. She understands the importance of incorporating your lifestyle into the practice of medicine, treating the individual and the root cause of the dis-ease, not just the symptoms. Alison offers a rare blend of clinical skills as well as academic and operational strengths that make her as much an excellent health educator as an accomplished Naturopathic Doctor in Waterdown, ON. Alison uses a wide variety of naturopathic modalities with a passion for botanical (herbal) medicine, nutritional education and lifestyle management. She is skilled in acupuncture from a Traditional Chinese Medicine perspective as well as a sports medicine approach for musculoskeletal injury. She views health care as an equal partnership, working as a team with each individual to achieve their optimal potential. Her philosophy is "Enhance your life through education and empowerment." After practicing for a year in Minneapolis, MN with Dr. Kristi Hughes ND, Alison is excited to be back in Ontario. Alison graduated from the Canadian College of Naturopathic Medicine in Toronto after completing her BSc Honours with a major in Human Kinetics and Sports Injury Management at the University of Guelph. Further studies led Alison to obtain her B.Ed in secondary mathematics and health education at the University of Exeter, UK, as well as complete specialized training in Applied Functional Medicine at the Institute of Functional Medicine. Alison has worked with several professional and high caliber athletes and teams assisting in injury prevention, rehabilitation and nutritional/supplementation advice. Enhancing their performance and reducing recovery time. She is a strong accomplished speaker in the both the professional and public setting and has frequently lectured on various health topics. Community involvement is an extremely important aspect of Alison's life. She is looking forward to getting to know Waterdown and the surrounding area and hosting educational seminars along with participating in community events! In her spare time Alison strives to maintain balance by enjoying the outdoors whether it's hiking, reading or just spending time with her family and friends.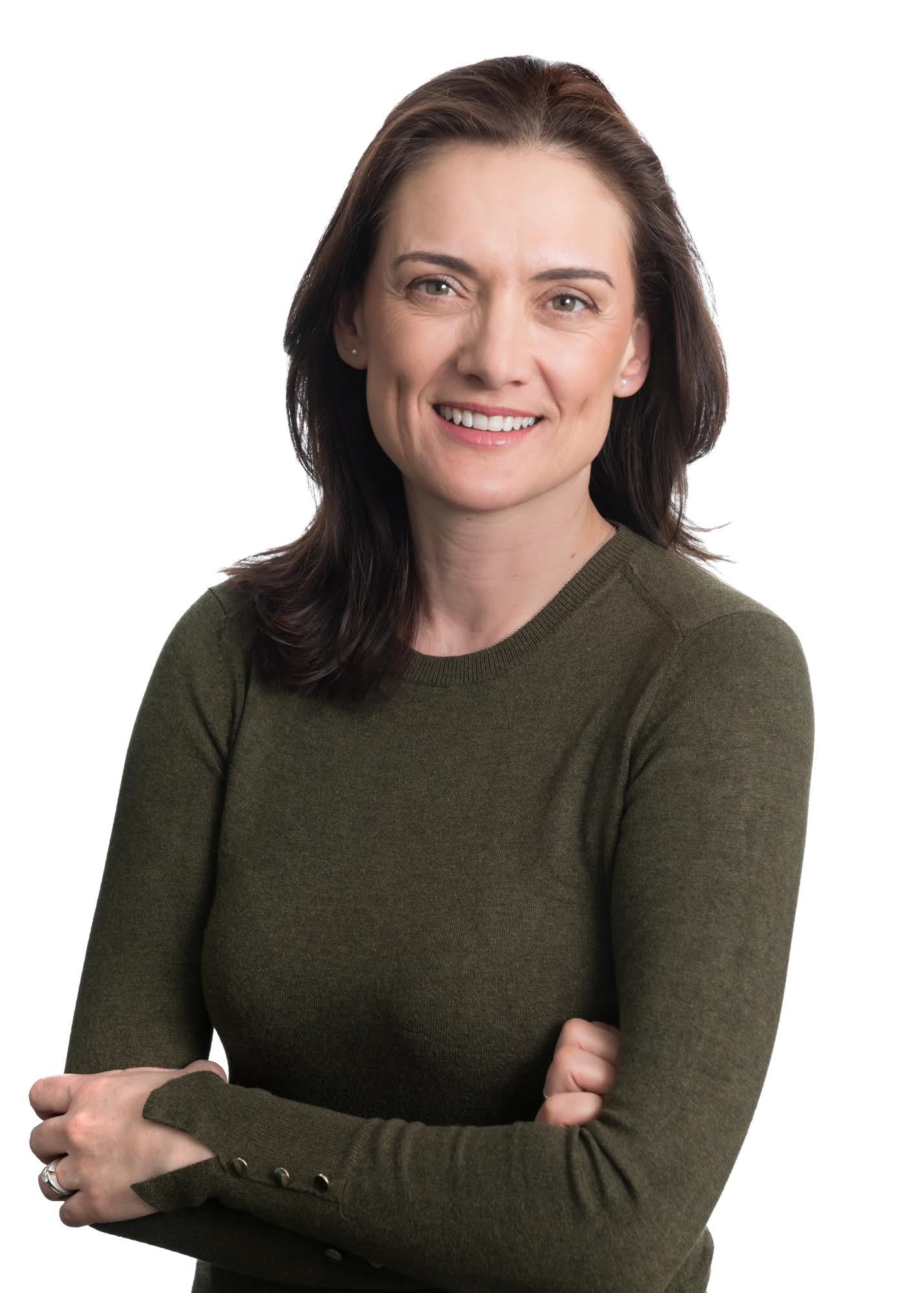 Vivienne Guy, ND
Director
Vivienne graduated from the University of Waterloo with an Honours Science Pre-Health Professional Degree. She pursued a career in medical research in the Department of Pathology and Laboratory Medicine at the University of British Columbia. While researching the damage to excised heart tissue from diabetes, she realized her passion in medicine was to prevent disease, not study the aftermath, so she returned to Toronto where she graduated from the Canadian College of Naturopathic Medicine (CCNM).  A decade later, in Ottawa with her growing family, she has successfully run a solo practice and now a multidisciplinary clinic, Sunrise Wellness Centre.  Her skills as a naturopathic doctor shine with diagnostics. She is well loved for her ability to explain health, disease and physiology to her clients. They leave her clinic feeling educated, empowered and motivated to create healthy change in their lives.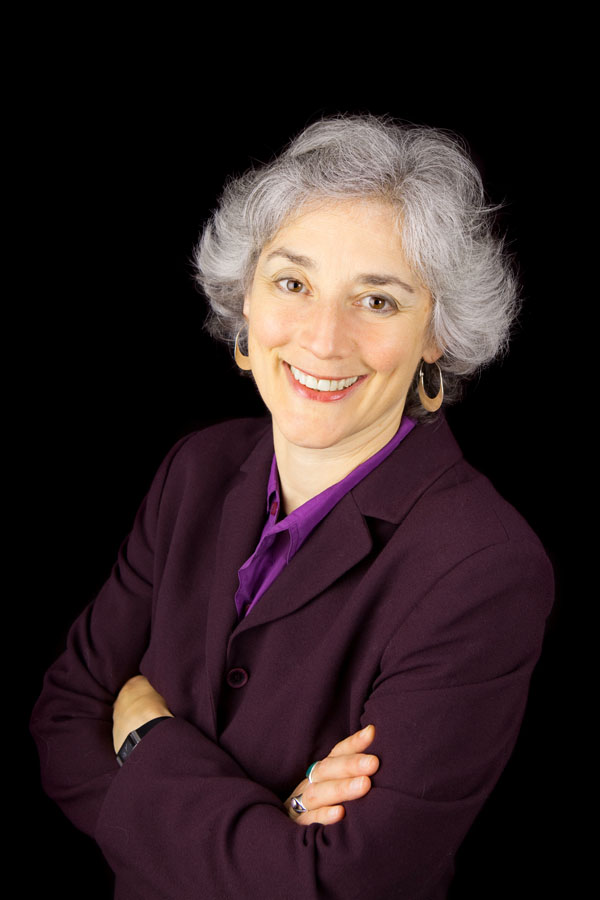 Michelle Meyer, ND
Director
Michelle Meyer N.D. has been a complementary healthcare practitioner since 1984. She also has extensive postgraduate training in body-centered psychotherapy (Core Energetics, Hakomi therapy). Her practice emphasizes the importance of healing on all levels as our bodies commonly mirror deeper areas of imbalance or "dis-ease". Patients are supported to recognize how their life experience and lifestyle choices have influenced their current state of health. Naturopathic therapies and emotional counselling can then facilitate the body's ability to heal itself. Dr. Meyer is a member of the Ontario Association of Naturopathic Doctors and the Canadian Association of Naturopathic Doctors.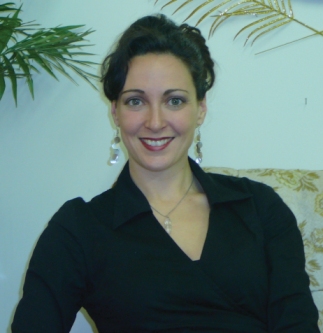 Angela Hanlon, ND
Director
Angela practices in a small one-practitioner clinic in Rural Ontario.  She takes pride in understanding the particular needs of rural folks.  She believes firmly in the rich experiences rural health care can offer NDs, and would love to see more NDs practicing in the rural regions.
Early into her career Angela was lucky enough to join her local Family Health Team's Board of Directors.  She spent 6 years on the Board, holding the position of Chair for 4 of those years.  During this time she learned about the challenges facing rural health care, the many strengths of the Family Health Team model,  and the directions the Ministry of Health would like to take with rural health care.
Angela approaches patient care as a teacher and a coach.  She believes in empowering patients to heal themselves, and is always searching for new tools that her patients can use on the life journey.  She's particularly interested in the intricacies of the musculoskeletal system and the nervous system.
Angela cares deeply about the Naturopathic community.  She wants to see NDs thriving professionally and personally.  She believes in and advocates for co-mentoring within the profession, as well as preceptorship well past the student years.
Oded VanHam
Director
Oded VanHam has spent more than 15 years in strategic consulting, market research and project management. His projects benefit from an expertise in insightful data collection/analysis, and evidence-based recommendations. He specialises in new venture development and optimising strategies to reduce operating costs and increase revenue and user/customer satisfaction.
Oded holds an MBA with a concentration in marketing and international business from the Ivey School of Business, an MSc from Western University, and a BSc from the University of Waterloo.
Oded is married to a Naturopathic Doctor and has deep appreciation for the benefits of the modalities, as well as the huge potential of the profession.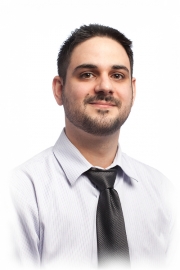 Michael Frosina, ND
Director
Michael graduated from the University of Western Ontario in 2004 with a degree in honours Biology then graduated from the Canadian College of Naturopathic Medicine in 2008.  Since then he has been practicing in Stoney Creek, Ontario where he focuses on Pain Management and Integrative Cancer Care.
Michael is also a faculty member at the Institute for Holistic Nutrition where he teaches Pathology and Research Principles.  He is a member of the Oncology Association of Naturopathic Physicians (OncANP).  He has been an active member of the naturopathic community working with the OAND since 2010 on a volunteer basis as a long-standing  member of the Transition Advisory Group working closely with the Government of Ontario regarding issues surrounding the Naturopathy Act and integrating the profession into the Registered Health Professionals Act (RHPA).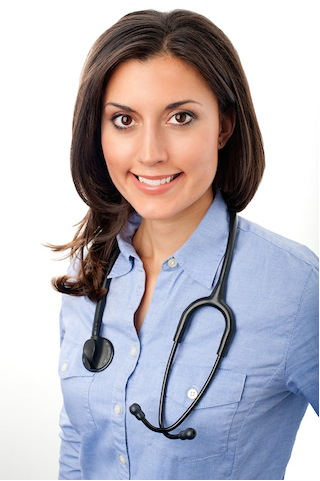 Andrea Gri, ND
Director
Andrea Gri is a graduate of the Canadian College of Naturopathic Medicine in Toronto. She has a passion for promoting health, wellness, and integrated medicine. Her goal is to inspire, motivate, and empower others to make positive lifestyle choices in order to live well and achieve their best state of health. Prior to becoming a naturopathic doctor, Andrea obtained her undergraduate Honours Kinesiology degree from McMaster University. She currently practices in Brampton and Toronto, and routinely lectures at community events, corporations, and schools on a variety of health and wellness topics. Andrea holds professional membership with the Ontario Association of Naturopathic Doctors, Canadian Association of Naturopathic Doctors, and is registered with the College of Naturopaths of Ontario.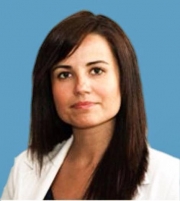 Dominika Zarzeczny, ND
Director
Dominika a licensed naturopathic doctor practicing in Toronto. With over 7 years of clinical experience, she remains dedicated to closing the gap between the most current medical diagnostics, research and natural medicine, merging the best of both models to deliver optimal medical care. She is committed to a high standard of care using evidence-based medicine and works collaboratively with MDs, specialists, and various medical practitioners. Her clinical practice focuses on mental health like depression, anxiety and PTSD; as well as menopause and pain management.
Lara Armstrong, ND
Director
Dr. Lara Armstrong, ND is recommended for a ND Board Director position. Lara graduated from the CCNM in 2004, obtained an undergraduate degree from the University of Guelph, and has trained as a Doula. Lara maintains a general family practice at the multi-disciplinary Foot-Knee-Back Total Health Clinic in Ancaster, Ontario, where she commonly treats digestive complaints such as IBS, Crohn's disease and ulcerative colitis, among a vareity of other conditions. In 2007, Lara started the Menopause/Andropause clinic with Dr. Marianna Switchuk, MD at Monarch Laser and Wellness Centre in Hamilton. This is a specialty clinic that offers a naturopathic approach to treating menopause.  The clinic offers the use of bio-identical hormones, which are prescribed by the medical doctor. In addition to seeing patients, Lara teaches basic science courses to future health care professionals at the Canadian Therapeutic College.  She is also part of a mentoring program with the Michael G. DeGroote School of Medicine at McMaster University, and offers medical students the opportunity to 'shadow' her appointments. Bringing 11 years of naturopathic practice to the table, Lara has  been involved in CCNM committees, OAND Regional Meetings and the Grassroots Network, and is also a member of the CAND and APND.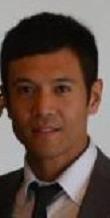 Marc Brion, CDMP, CBIP, CRM, BA
Director, (Public Member)
Mark is a data and information systems executive who demonstrates a strong commitment to team process, has a great enthusiasm and support for naturopathic medicine and engagement in philanthropic and community-based service.