Ayurvedic Approaches to Long-Covid with Dr. Virender Sodhi, MD (Ayurveda), ND; Sponsored by Ayush Herbs
Date
18/05/2022 ( 7:00pm EDT - 11:00 am EDT EST)
Speaker
Dr. Virender Sodhi, MD(Ayurveda), ND
Registration
OAND Members
Non-OAND Members
Course Description
Long COVID or post-acute COVID (symptoms beyond 3 weeks) and chronic post‐COVID syndrome (beyond 12 weeks) are multi-system syndromes and need a multifaceted approach to tackle the physical, cognitive, psychological, social, and vocational domains of this health condition. In this lecture, Dr. Virdender Sodhi will discuss how naturopathic doctors can form new strategies for these syndromes through an examination of how Ayurveda would assess and treat them. We will begin by looking at Ayurveda's interpretation of COVID-19 and its effects on the body. Secondly, we will explore how to properly assess each patient's unique reaction to the virus through the lens of the dosha system and its patterns of disharmony. Finally, a discussion of therapeutics including panchakarma detoxification strategies, herbs and herbal combinations, and dietary and lifestyle considerations from the Ayurvedic approach to convalescent care post infection, as supported by research.
CE Credits:
2 Category A Credits (Pending)
What You Will Learn
Participants will be able to demonstrate an understanding of the systems based approaches of Ayurveda, and how they pertain to COVID-19 infections.
Participants will learn Ayurveda treatment strategies that can easily assimilated into naturopathic care.
Participants will expand their material medica through exposure to Ayurvedic herbs that are not covered in curriculums from accredited naturopathic schools.
Participants will become familiar with the modern research that supports these botanicals as well as panchakarma detoxification strategies.
Sponsors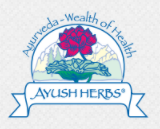 Dr. Virender Sodhi, MD(Ayurveda), ND
Dr. Virender Sodhi, MD (Ayurveda) ND became a board certified MD (Ayurveda) in 1980 and worked as Ayurvedic Medical professor until 1986 before becoming the first Ayurvedic and Naturopathic physician in the United States in 1988. He is credited with founding Ayush Herbs and bringing Ayuvedic herbs to the United States. His experience with Ayurvedic and Naturopathic medicines has resulted in extensive lecturing worldwide on these subjects and he is the author of Ayurvedic Herbs: The Comprehensive Resource for Ayurvedic Healing Solutions. He currently practices at the Ayurvedic & Naturopathic Medical Clinic in Bellevue, Washington with a focus in Oncology.