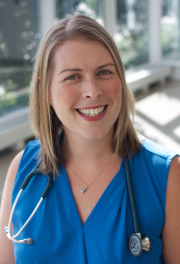 Dr. Christina Carew,
ND
Dr. Christina Carew, ND

Back to all results
Primary Clinic
Alpha Health Services
40 Holly Street,Suite 901
Toronto, Ontario, M4S 3C3
Wheelchair Accessible:
Accepting New Patients:
Secondary Clinic
King City Natural Health Centre
1229 King Road,
King City, Ontario, L7B 1K5
Business Hours:


Wednesday 8am - 8pm, Saturday 8am - 4pm
Wheelchair Accessible:
Accepting New Patients:
About Christina Carew
I changed career trajectory from Marketing Jack-of-all-Trades to Naturopathic Doctor because I believed that there was (and still is) a need to innovate in health and healthcare.In the marketing world, we had no problem killing a project when we knew it wasn't working. Yet, for some reason this same lesson rarely applies when we think about our own health. I am ready to take that challenge on.My motivation of creating HealingMe is to provide a catalyst for change that starts with me (and you).My approach to healthcare investigates you (your personal blueprint) and factors in your life experiences (where you have lived, worked, travel) and your current obstacles to success. We work together to co-create a plan to initiate momentum that moves you forward and increases your quality of life.I remove the obstacles that are holding you back from success by helping our brains work more effectively, increasing our creativity, productivity and ability to live life to the fullest.
Home Visits
This ND performs Home Visits
Acupuncture
Autism
Autoimmune Disorders
Botanical Medicine
Counseling
Digestive Disorders
Mental/Emotional
Nutrition
Stress Management
Thyroid Disorders
Weight Management
Wellbeing and Health Promotion
Women's Health
<- Back to all results