Professional Membership

Professional Membership in the OAND is available through a number of different categories. Once registered with CONO, NDs can join the OAND as a:
Full-time Member (incl. Active 1st year and Active 2nd year recent grads)
Part-time Member (available to NDs who practice 16 hours/week or less)
Associate Member (available to NDs who are not currently practicing, sabbatical and maternity/paternity leave) AFFILIATE MEMBERSHIP Affiliates are entitled to attend membership meetings of the association, receive newsletters, participate in committees but do not constitute members of the Association and who do not have a vote at membership meetings.
Non Ontario ND Affiliates (Persons who are licensed or registered as NDs in another jurisdiction other than ON.)
Honorary Affiliates (Persons other than NDs who distinguish themselves in service to the Association & commitment to the objectives for which the Association is formed).
Recent Grad (see below)
Click HERE to join the OAND as a Professional Member and to view the 2017 Membership Fee Chart.
MEMBERSHIP POLICY

It is important that all members read, understand and adhere to the OAND membership policies. The policy outlines the association membership requirements, membership categories, fees, terms of cancellation of membership. voting and non-voting  categories of membership and membership renewals. The OAND will be adhering to these policies moving forward.
Recent Graduates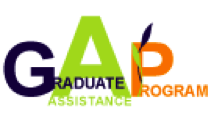 The OAND Graduate Assistance Program (GAP) has been initiated to fill the GAP between being a student of naturopathic medicine and becoming a naturopathic doctor.
To assist you through these first tumultuous months of obtaining liability insurance, becoming a registered ND and establishing your practice, the OAND is offering you membership from October 1st until December 31st of the following year which is 3 months of free membership where you are given the title of complimentary recent grad. During the renewal process all recent grads will receive information about joining the OAND at the subsidized Active 1st year practitioner rate. You will begin the cycle with all other professional members at that time. During the months of October, November and December, you will be able to access the full benefits of membership (see membership policy for restrictions while your membership is "pending").
We look forward to working on your behalf to advance the profession and champion your success!
Student Membership

The OAND offers a unique membership opportunity for students attending a recognized college of naturopathic medicine. Students from naturopathic colleges across North America are welcomed to join the OAND. Please contact student services at CCNM for more information and to join as a member.