Improving Glycemic Control in T2 Diabetes: A 12-Week Ketogenic Diet Model
Date
12/05/2021 ( 7:00 PM - 9:00 PM EST)
Speaker
Dr. Steve Rallis, DC, ND
Registration
OAND Members
Non-OAND Members
Course Description
With less exercise and more comfort food during the pandemic, how can you help patients get their blood sugar under control? Join Dr. Steve Rallis, DC, ND to learn an evidence-based, 12-week protocol to help patients with prediabetes, type 2 diabetes and metabolic syndrome improve glycemic control with ketogenic diets. Steve will review the clinical evidence, and show you how to implement a reproducible, step-by-step protocol to assess and improve metabolic risk. Bonus: special considerations for diabetic patients.
CE Credits:
2 Category A (pending)
What You Will Learn
Design Ketogenic diets including exact macronutrient composition and caloric load targets.
Determine the best lab tests and biometric assessments to assess risk and progress in diabetes and metabolic syndrome, and how to accurately interpret test results.
Use online tools and patient resources to help improve compliance and outcomes.
What you get:
Category A credits – no quiz required!
Opportunity to ask the presenter questions
Unlimited, lifetime access to the recording
Slides and clinic resources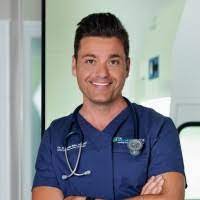 Dr. Steve Rallis, DC, ND
Dr. Steve Rallis, DC, ND is passionately committed to improving public health and reshaping primary care through the expanded use of integrative and lifestyle medicine. Steve is actively involved in ongoing clinical research related to cardiometabolic risk, chronic pain and integrative oncology, including his own published, peer-reviewed paper.