OAND Spring Conference
April 4 2020
Novotel North York Hotel
Details
OAND Annual Spring Conference – Postponed due to COVID-19
*We regret any inconvenience that this may cause to our valued speakers, corporate partner vendors and of course OAND members who were planning to attend
The OAND Spring Conference is an Annual event that surrounds our Annual General Meeting. While non-members cannot attend the AGM meeting they are invited to join us during the Spring Conference Sessions. Below you will find the agenda, speaker sessions and bios and registration links. Seating is limited- so register early.
Registration
If you are an OAND Member, you Must login with your Username and Password and visit the AGM page under the OAND COMMUNITY TAB. If you are a Non-Member and would like to attend the Spring Conference ONLY, please click on the registration link. (Non-member fee is $175.00 + HST. Fee includes lunch and refreshments)
Hotel Accommodations
| | |
| --- | --- |
| 8:00 am to 9:00 am | Refreshments & Registration |
| 9:00 am to 10:30 am | Menopause and Hormone Replacement Therapy Primer with Grace Meehan, BScPhm, NCMP (NAMS Certified Menopause Practitioner). Nutrichem Pharmacy |
| 10:30 am to 11:00 am | Tradeshow Break 1 |
| 11:00 am to 12:30 pm | Navigating Telemedicine with Emma Gardiner, J.D. |
| 12:30 pm to 1:30 pm | Lunch/Exhibitor Time |
| 1:30 pm to 3:15 pm | AGM and Q&A Session |
| 3:15 pm to 3:45 pm | Tradeshow Break 2 |
| 3:45 pm to 5:15 pm | Demystifying Electrohypersensitivity with Dr. Magda Havas, PhD. Co-presented with EPIC |
Sessions
Grace Meehan, BScPhm, NCMP (NAMS Certified Menopause Practitioner)
Session: Menopause and Hormone Replacement Therapy Primer
9:00am - 10:30am
Sponsored by: 

Credits: 1.5 Category A (pending)
Menopause is a vital time to improve our female patients' health –  but does hormone replacement therapy live up to the hype? Join clinical pharmacist and NAMS Certified Menopause Practitioner Grace Meehan to dispel the myths around hormone safety issues. We will discuss how to safely and effectively dose and monitor hormone replacement patients, including length of treatment, and who is not a candidate. The difference between bio-identical hormones and commercially available prescription options will be reviewed, as will the link to the gut microbiome. With illustrative case studies and Pharma credits, you don't want to miss this!
You Will Learn:
Why hormones are a vital tool in your ND toolbox for menopausal health.
How to confidently discuss potential risks of hormone replacement therapy with patients .
How to determine appropriate duration of hormone replacement therapy.
How to safely and effectively dose estrogen and progesterone.
How to monitor your patient's hormone health using key lab tests.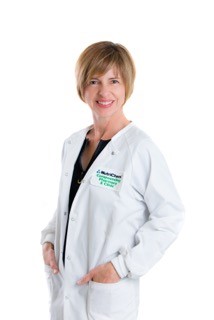 After completing her BSc in Pharmacy at U of T, Grace Meehan was drawn to women's health issues as a result of her work as a community pharmacist. She obtained her NCMP (North American Menopause Society Certified Menopause Practitioner) in 2010, and has been a member of the Nutrichem Pharmacy team since 2012, as a women's health clinician and compounding pharmacist. She currently works with patients' primary care providers to devise hormone-related treatment plans to help guide women through menopause and beyond.
Emma Gardiner, J.D.
Session: Navigating Telemedicine
11:00am - 12:30pm
Credits: 1.25 Category A, Jurisprudence, CONO-Approved
Telemedicine is the latest trend in healthcare – but is it right for your practice? How do you provide virtual naturopathic medical care and stay within the rules? Join lawyer Emma Gardiner to learn the do's and don'ts of practicing telemedicine. Using real case studies, we'll discuss when telemedicine is in the patients' best interest, jurisdictional issues, and how it affects privacy, informed consent and recordkeeping. Bonus: Jurisprudence credits!
You Will Learn:
The basic regulatory requirements applicable to Ontario NDs practicing telemedicine including:
Controlled acts and delegation of controlled acts
Privacy law
Informed consent
Recordkeeping
Jurisdictional issues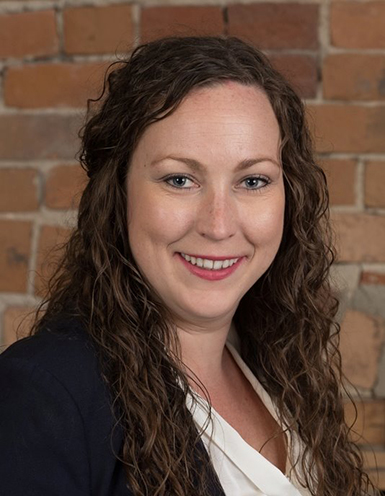 An associate at Rosen Sunshine LLP, Emma Gardiner, J.D. has worked on a variety of matters involving the representation of regulated health professionals in Ontario. She also provides advice and opinions to health professionals, institutions, and individuals on various health-related issues.
Dr. Magda Havas, PhD | Co-Presented with EPIC
Session: Demystifying Electrohypersensitivity
3:45pm - 5:15pm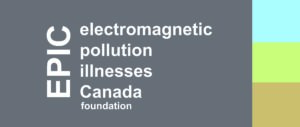 Credits: 1.25 Category A, CONO-Approved
Wireless technologies and devices are ever-present, and 5G technology is on the horizon. Convenient? Yes. But could this affect your patients' health? Electrohypersensitivity (EHS) is an intolerance to electromagnetic fields (EMF) and electromagnetic radiation (EMR). With 11 million Canadians experiencing EHS symptoms, NDs need to familiarize themselves with this debilitating disorder. Join Professor Emerita Dr. Magda Havas, PhD and learn from her 25 years of experience in this area. She will discuss what causes the sensitivity, what triggers a response, the symptoms, and how to effectively address this modern illness.
You Will Learn:
This session will help Naturopathic Doctors effectively address electrohypersensitivity (EHS) in their patients by learning:
What are the key questions NDs should ask their patients who may be suffering from EHS?
What are the different types of electrosmog?
What are the sources of electrosmog?
How can NDs help patients minimize electrosmog exposure?
According to scientific research, what are the mechanisms involved with EHS?
What are five steps to assess EHS?
What are five steps to effectively address EHS?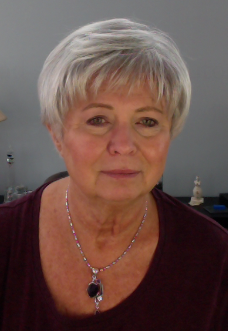 Dr. Magda Havas, PhD, Professor Emerita at Trent University, has been researching the biological effects of electromagnetic pollution for 25 years. She is co-author of Public Health SOS: The Shadow Side of the Wireless Revolution, has authored more than 200 publications, and has given hundreds of lectures in more than 30 countries. Her passion is helping those with electrohypersensitivity and educating health care providers about the perils of electromagnetic pollution.