NEW in 2019: Webinar recording packages available exclusively to OAND members! Webinar recording purchases are temporarily unavailable while we update our system to make these new packages available by February 1, 2019. Thank you for your patience!
Please click on each course title below for more information and to purchase.
This page is for webinar recordings only, not live webinars.
---
How To Receive CE Credits:
1. Purchase the webinar recording at the links provided in the recordings below.
2. Within 5 minutes minutes of your payment going through successfully, you will receive an email with the webinar recording link, the presentation slides, and the quiz.
3. Watch, learn from, and enjoy the webinar recording.
4. Complete the quiz and submit it  to the OAND.
5. Within 7 business days, we will let you know whether you passed (received a mark of 80% or higher). If you passed, your CE Certificate will be sent to you via email within 7 business days of when you submit the quiz.
---
CE Webinar Recordings:
JURISPRUDENCE CREDITS:


PHARMACOLOGY CREDITS:


IVIT CREDITS:

Webinar Recording: Adjunctive Cancer Care – What Has 30 years Brought Us?
Speaker: Dr. Paul S. Anderson, ND

CE Credits: CONO-Approved for 2.0 Category A (1.0 General; 0.5 IVIT; 0.5 Pharma)

Cost: $60

Registration: Click HERE


 

Session Description: Adjunctive cancer care has come a long way in the past three decades. We not only have more access to patients and collaboration with Oncologists but also more naturopathic tools with which to support people who have cancer. Dr. Anderson will use his three decades experience in caring for patients who have cancer as well as many years in adjunctive cancer care research to give overview and direction for the practicing ND in this area of focus. He will discuss where we have come from, what we have learned through research, practice and collaboration and where we are headed for the future. Critical points such as laboratory monitoring, danger signs, referral pathways and other topics will be reinforced for the ND.

Speaker Bio: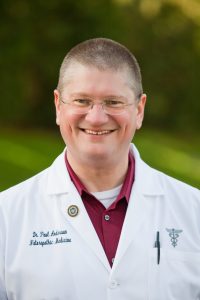 Dr. Paul Anderson, ND is CEO of the Anderson Medical Group which includes the clinic Advanced Medical Therapies. He brings over four decades of medical training and experience together to allow his clinical and educational presence to grow and serve patients and doctors in the best way possible. He is a well-known continuing education presenter in the allopathic, naturopathic, acupuncture and nursing arenas.  His areas of specialty are in complex clinical medicine, intravenous and injection medicine, adjunctive cancer care and genomics. Dr. Anderson is former Chief of IV Services for Bastyr Oncology Research Center and a past Professor at Bastyr University where he continues to consult in research design and holds the rank of Full Professor. He is a graduate of the National University of Natural Medicine in Portland, Oregon and began instructing classes at naturopathic medical schools in the early 1990's.  Additionally he is a medical author and speaks in many continuing medical education courses and events. He is the co-author of 'Outside the Box Cancer Therapies' as well as many professional papers.
IVIT Webinar Recording: IVIT Inspection Regulation Overview
Webinar Recording: IVIT Inspection Regulation Overview

Presenter: Dr. Eric Marsden, ND

Credits: CONO-Approved for 2.0 Category A (IVIT)

Cost: $20


We are grateful to our Educational Sponsor Smith's Pharmacy for providing our members with this vital opportunity.

Course Description:

In this seminar we will provide information to NDs performing IVIT about the College of Naturopaths of Ontario's new Inspection Program Regulation.  Dr. Marsden, ND will review the new program to ensure there is a basic understanding of the requirements for facilities providing IVIT.

Learning Objectives:

Review of the basic logistics of the program, site registration, fees, role of designated member, potential consequences of inspection, etc.
Review facility requirements
Review sterile compounding basics
Review SOP requirements (clinical manual, infection control, emergency preparedness, etc.)
Review of important aspects of documentation and consent
Discussion of delegation and its implications on IVIT practice
Presenter Bio:

Dr. Eric Marsden (BSc, ND) is the author and co-instructor of the OAND's IVIT Certification Course, including recent CONO-approved course revisions to comply with the Naturopathy Act, 2007. Eric obtained his undergraduate degree in Human Biology at the University of Toronto and completed his graduate studies in Naturopathic Medicine at the CCNM. Eric Marsden holds numerous post graduate certifications including: Chelation Therapy and Toxic Metal Detoxification, Advanced Darkfield Microscope Technician, a certified Homotoxicologist, etc. He has also received extensive training in integrative cancer therapies from several distinguished clinics and teaching institutions in Germany.

Eric Marsden is a leader in the field of naturopathic medicine and has sat on various boards of directors of naturopathic organizations and associations. Recently, he has been part of the Ontario Association of Naturopathic Doctors (OAND) Government Affairs committee working on improvements to regulations covering naturopathic medicine.

Currently, Eric Marsden is the clinic director for The Marsden Centre of Naturopathic Excellence and co-founder and President of BMS Resources (the professional Dispensary and bookstore for CCNM). Eric Marsden has received several awards for clinical excellence including most recently the OAND's Chair's award for outstanding contribution to the naturopathic profession. He has appeared on television (CBC Marketplace and 2nd Opinion) and has been quoted extensively in print (Now, Toronto Star, Readers Digest, etc.). Dr. Marsden, ND is an international lecturer on topics of environmental medicine and integrative oncology.

TO PURCHASE: https://kl100.infusionsoft.com/app/form/ivit-inspection-regulation-overview-recording—m



GENERAL CREDITS:

CATEGORY B CREDITS:

Part 1: Practice Management, Development & Growth Strategies for NDs Series: How to Reverse Engineer Your Business
Practice Management, Development & Growth Strategies for Naturopathic Doctors Series

This is the Part 1 of the 3-part Practice Management, Development & Growth Strategies for NDs Series. 

Speaker: Brandy Kinnear, Founder of Your Ideal Patients; Digital Marketing Strategist and Practice Consultant

CE Credits: 1 Category B

Cost: to be announced

Registration: to be announced soon

Course Sponsor: We are grateful to Course Sponsor People's Choice Pharmacy for their support

This webinar will help to focus you on the goals that are important for you, so that you are able to take actionable steps to achieve these goals throughout the year. This should be done every year to help with clarity and organization of tasks related to business development. The tools provided will allow you to create a roadmap and feel confident about not just the financial side of your practice but also any additional development goals you wish to achieve. Join us to learn how to increase productivity and efficiency in your clinic.

Learning Objectives:
– Learn how to create a vision for your practice
– Understand how to accomplish the goals set out
– Using a financial breakdown, learn how to bring clarity to what you need to do to reach your goals
– Learn how to create efficiencies in clinical practice using technology

Speaker Bio: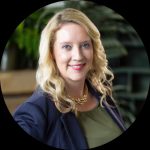 Brandy Kinnear, mom, wife, serial entrepreneur and business innovator, has been blazing trails on her own since she was 20. When she started having health issues, she found that the conventional medical system wasn't providing the help she needed, and so began her search for someone that could help. It was no coincidence that she found herself the new Director of Operations for a trailblazing clinic doing Integrative medicine and successfully healing people with natural means everyday!

Brandy turned a failing clinic into a multi 7 figure clinic in less than 3 years and stayed on for nearly a decade until she branched out to help more doctors grow their business as a full-time business development consultant in the natural medicine industry. Becoming passionate about her healing journey and educating others about natural medicine, Brandy began a quest to help more people know about, and more doctors implement, Integrative/Functional/Naturopathic Medicine in their practices. Facing the sad reality everyday that most people don't know what the cause of their illness is or how to heal, Brandy realized the only way to spread the message is to help the healers and exponentially grow awareness to the profession.

Brandy quickly saw a huge deficiency in the use of technology and digital marketing in her client's practices as well as a disconnect between all the inspired learning at conferences across the globe and implementation into actual medical practice. She began to innovate the industry by starting two business focused solely on solving these two  issues with technology.

Proud founder of Your Ideal Patients (a marketing program for doctors as well as an online educational platform for physician-to-physician education), Brandy is a passionate believer in Naturopathic Medicine and has extensive experience with both patient experience and needs, physician experience and needs, and making those needs culminate into successful business.
Coming Soon: Webinar Recordings for Fall 2018 live webinars